ABOUT ME
The first thing you have to know is that I have always been a bit shy, although over the past few years I've been doing better at this. Since I've always been this way, I don't have a lot of close friends. I know a lot of people and they tend to like me, but I don't have a lot of close friends, and the ones I do have are all married or off to college so I haven't seen them in a while. Another thing about me is that I have a lot of medical problems. The past few years I've been having trouble with my health, although I don't really like to talk about it much. It's just become daily life for me, so I'm used to it now. I try not to let it consume me or my life.
If you want to see a little bit more about me, check out my Facebook page by clicking HERE! Hover over the link for more information.
MUSICAL TALENTS
I also am a pianist and organist. I have played the piano since I was about 6 years old, and the organ since I was about 13. I started playing the organ in church at that age, which is where I got most of my experience playing it. I really enjoy it but I don't get the chance to do it very often these days as I get pretty busy with work and school.
GOALS FOR THIS CLASS
I'm hoping to learn a lot of useful skills since I plan to go into the computer industry for a career. Since I don't know specifically what I'll be going into, I'm going to play around with several areas and see what I like best. So far for this class I hope to learn a lot and do the best I can, which I like to think I'm currently doing.
CONCLUSION
There's just a very brief outline of me. It's short, but I think it's good to start with. Maybe we can expand on these in future assignments, we'll just have to see!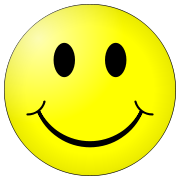 Help me improve this bio by answering the short survey below!